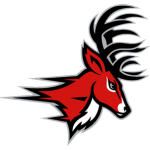 "Because you have better things to do."
With the help of Fabricare Cleaners, Stags Laundry and Dry Cleaning is dedicated to providing Fairfield University students with an efficient and affordable delivery laundry service that is guaranteed to eliminate the burden of cleaning clothes-all while giving you more time to do things that are important to you!
Sweaters and Delicates
If you would like something special done with your clothes, we would be more than happy to comply if possible. We will air dry, low heat dry, wash in delicate cycle, and wash separately. Simply put a note in your laundry bag with specific instructions.
Dry cleaning services
Dry cleaning services will be provided on an as-needed basis. Garments to be dry cleaned can be placed in the bag with the laundry and a special note stating which piece to dry clean.
Storage available for summer or between semesters
Customers can also bring dry cleaning to one of Fabricare's 2 locations in Fairfield.  All students who sign up for the service will be in Fabricare's database and automatically receive a 20% discount.
Never make a call by downloading The Fab App 
A laundry and dry cleaning service developed by students for students and faculty.
Laundry: Wash & Fold Plans
Light Plan
Laundry done on a bi-weekly basis
$300 / Semester
$600 / Year
Heavy Plan
Laundry done on a weekly basis
$500 / Semester
$800 / Year
On Demand
Laundry done as needed
Contact us for pickup
$1.95 / per pound