Stamford, Connecticut – April 26, 2018. Fabricare, Connecticut's top dry cleaning service offering home pickup and delivery dry cleaning and laundry, is proud to announce service extensions to Greenwich and Stamford, Connecticut, as the company takes over the routes of Commuter Cleaners. Stamford and Greenwich customers are continuing to enjoy best-in-class home pickup and delivery laundry and dry cleaning.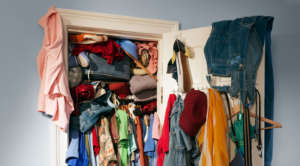 "Stamford and Greenwich, Connecticut, customers demand the best in home pickup and delivery dry cleaning and laundry services," explained Michael Astorino, CEO of Fabricare. "And we deliver, in both sense of the word. With the new routes from Commuter Cleaners, we are aggressively expanding in the market and offering best-in-class dry cleaning and laundry to the high end of the market in Connecticut."
To learn more about Fabricare's home pickup and delivery dry cleaning and laundry for Stamford and Greenwich, CT, consumers, visit https://fabricarecleaners.net/home-delivery/. Interested persons can also visit the Commuter Cleaners website at http://www.commutercleaners.com/home_delivery/. A full spectrum of dry cleaning, home pickup and delivery, and even tailoring services can be reviewed. Interested persons can also call 203-229-0001 or click on the "home delivery" button on the top of the Fabricare site to learn more. Be sure to mention Stamford and/or Greenwich as the service area.
STAMFORD AND GREENWICH DEMAND HOME DELIVERY DRY CLEANING AND LAUNDRY
Here is background on this release. Greenwich and Stamford are known as two of the most affluent communities in the nation. North of New York City, both are home to busy commuters who "dress up" for work and have little time. By the time a busy commuter is home from New York City, or from a hard day at the office at a hedge fund in Greenwich, he or she is hardly in the mood to do the laundry. By expanding its service area into Stamford and Greenwich, Fabricare is bringing its reputation for best-in-class home pickup and delivery dry cleaning to this marketplace. The website has information and interested persons should bookmark it for more insights to be published in the coming weeks and months. It's an exciting time to live in Stamford or Greenwich and realize that one can, for the first time in human history, be truly "liberated" from the drudgery of laundry.
ABOUT FABRICARE CLEANERS
Fabricare Cleaners, with physical dry cleaning locations in Fairfield, Noroton Heights, and Norwalk, and servicing key cities such as Stamford and Greenwich, is the leader in advanced laundry services in New England. The company is an industry leader offering two new services in the dry cleaning industry: home pickup and delivery dry cleaning and same day dry cleaning / wash and fold service. For today's busy customers in cities like Stamford, Greenwich, or New Canaan in Connecticut or Larchmont, White Plains, or Yonkers in New York, these services make life easier than ever. Customers also come to Fabricare as a specialty cleaner of hard-to-clean items such as purses, wedding dresses or shoes. Customers are encouraged to visit the company website or contact the company by phone, as well as to visit its convenient locations.
Web. https://fabricarecleaners.net/
Phone. 203-229-0001