Trumbull is by no means the largest city in CT. That honor goes to Bridgeport with a population of 146,000 which dwarfs the 36,000 of Trumbull. But what we like about Trumbull is that it is a very homey sort of city. It's really more like a small town with its' old houses and pretty yards, and we love to drive around it to visit our customers who use our Trumbull CT home pickup and delivery dry cleaning service.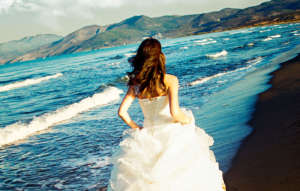 Yes, Trumbull may be small, but almost everyone knows everyone else as a result, and the good citizens are a smart bunch too. They know full well that the days of bagging up all your dry cleaning and taking it into the town to the dry cleaners are so last century. Who needs all the hassle of wash and fold in Trumbull any more? Not only have you got to take it in there, you have to repeat the whole process three or four days later to collect it all again. Wash and fold in Trumbull? Just say no!
21st century life has moved on in many respects, and dry cleaning is one of them. You'll be telling us next that you still do your own laundry!
What??? You do your own laundry???
Look, at Fabricare, Trumbull CT home pickup and delivery dry cleaning is not the only service that we provide. We are also a major laundry and we can pick up your laundry every week – or as often as you need – and deal with all that as well.
We Don't Stop With Laundry. We Do Dry Cleaning. We do ALL Your Laundry, Trumbull
And we don't stop with laundry either. For instance, our HomeCare division will come to your home and clean all of those expensive drapes, and the Persian rug that the kids are not allowed to tread on. In fact, we clean everything in the home except the kids and the dog.
Then there is our leather and suede cleaning service. Leather coats, suede jackets, and those oh-so-expensive handbags need specialist cleaning and at Fabricare that is exactly what we provide. Our aim is nothing short of perfection and with proper care and cleaning your suede and leather items can last for your lifetime. We also clean fur coats of any type – mink, rabbit, fox, chinchilla, coyote, lynx – you name it. We can collect your fur coat at the end of the season and clean it and store it in the right conditions until you are ready for us to return it to you.
We also undertake all tailoring and alterations that you may require. If you've lost weight you may need that dress taken down a couple of sizes.
So when you think of Trumbull CT home pickup and delivery dry cleaning, remember it's not just dry cleaning that we do.