It's true: doing the laundry has to be one of the most boring tasks known to man (or more accurately, known to woman!) and yet it has to be done. There is no getting away from it.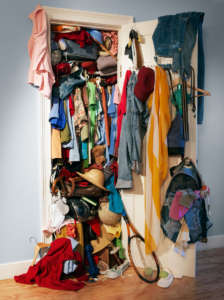 Yes, you have a washing machine, and you have a tumble dryer. However, you still have to sort out all the clothes so that the woolens go in a cooler wash than the shirts and underwear. Depending on what you have, you may have to do three different washes. Then you have to take them out and put them through the dryer.
Then comes what is possibly the worst part of laundry – the ironing! However, you still have to get the dry cleaning done, so that's a trip to the dry cleaners, and another one three days later to pick it up again. Of course, you can get rid of the laundry by doing it the same way as the cleaning with wash and fold.
Now do you really want all this hassle or would you like us to do it all for you? We provide homes and businesses in CT and NY with our home pickup and delivery dry cleaning service which is just so much simpler. If you think about it, home pickup and delivery vs. wash and fold is a no-brainer. Home pickup and delivery wins hands down every time, because we do everything for you, whereas with wash and fold you have to bring it to us. And collect it again.
We Keep It Simple: Serving Darien, Greenwich, Stamford and other Connecticut Communities
We keep everything very simple, and you don't even have to be at home when we pick up your laundry and dry cleaning or deliver it back again. We service cities from Darien, Connecticut, to Port Chester, New York. We supply you with our laundry bags and you simply put your laundry and dry cleaning into them and leave them for us to collect from somewhere that we have agreed, such as your porch or garage. Our driver collects it and brings it back to our Connecticut dry cleaning facilities where it is all laundered or dry cleaned, and then we deliver it back to you a few days later all perfectly clean and fresh and ready to wear. We have customers that our drivers have never, ever met. Home pickup and delivery vs. wash and fold? Pickup and delivery wins every time.
How do we get paid? We thought you'd never ask! That's simple, too: we just charge your debit or credit card at the end of the month for everything you have asked us to do during the month. Simple.
We think you will agree that comparing home pickup and delivery vs. wash and fold is almost pointless, because wash and fold belongs in the last century.