Scarsdale is a pretty old town and dates back to 1701, would you believe? During the American Revolution there was fighting at the junction of what is now Garden Road and Mamaroneck Road, and the British Commander, Sir William Howe, stayed in a house on Garden Road that is still there.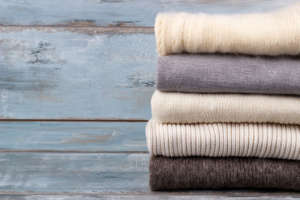 James Fenimore Cooper wrote The Spy while living at Angevine Farm in what is now the Heathcote area of the town and based it on the war.
In those days they didn't have Scarsdale NY wash and fold because it hadn't been thought of yet. You had to do your own laundry, and as for dry cleaning – that was way in the distance. But sure enough, in due time Scarsdale NY wash and fold came along and everyone thought it was the best thing since sliced bread – which was invented by Otto Rohwedder in Davenport, Iowa, in 1928. (He actually produced his first slicing machine prototype in 1912 but it was destroyed in a fire and it took him another 16 years to get a working model).
Along Came Wash And Fold to Scarsdale

So along came wash and fold which everyone thought was great because you didn't have to do your own laundry any more. You just put it all in a bag and took it to the laundry and then a few days later you went back and collected it – all neatly washed and folded! That certainly beats doing it in the sink, which was what they had to do beforehand.
Then in due course along came dry cleaning which was great because it could get rid of those really dirty marks and stains on your suits and other clothes which were hard to shift just by washing.
Fast forward to the 21st century and you can still have Scarsdale NY wash and fold if you want to. There's nothing to prevent you from putting all your laundry and dry cleaning in a bag and bringing it to our laundry if you like. But now we have something better: it's called home pickup and delivery.
All you have to do is put your laundry and dry cleaning in a bag – and we supply the bag. Then we come along and collect the bag and bring it back to our laundry. (If you're out at work when we call, you just leave the bag somewhere that we have agreed, such as your garage). Then shortly afterwards we bring back all your laundry and dry cleaning and either hand it to you personally or we leave it in the garage.
Now isn't that better than wash and fold?