People mis-spell Port Chester all the time. They call it Portchester or Portschester. They also pronounce it incorrectly as Port CHESter when it should be PORT Chester.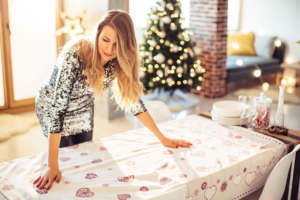 After all, it was a port. It is the same with Port Chester NY wash and fold. People call it wash-and-fold, wash'n'fold, and even fold and wash, which is definitely the wrong order because at Fabricare we fold things after we have washed them, not before!
In any event, unless you specifically want to, we don't even do Port Chester NY wash and fold any more because we have something much better to offer. It's Port Chester home pickup and delivery laundry and dry cleaning. Seriously, why would you want to drive the 8 miles from home to Stamford where our laundry is based to bring your laundry and dry cleaning to us, when we will pick it up and deliver it back for you?
Forget Port Chester Wash And Fold
So you can forget Port Chester NY wash and fold now because we do all the leg work. In this day and age, the pace of life is hectic: there is so much to do, and everyone is rushing about trying to pack more and more things into the day. Anything that you can do to get rid of one more chore has to be welcome, and now you don't have to get in the car and bring your laundry and dry cleaning to us because we do that part for you.
It is actually really very simple. We supply you with one of our special laundry and dry cleaning bags – or one for each – and you simply put your laundry and dry cleaning in them. You don't have to be at home when we collect it because we can arrange somewhere between us for you to leave it, such as in the porch, in the garage, in a garden shed, or wherever. All you do is leave it out and off you go to work, or whatever else you have to do.
We collect it and bring it over to our facility where it is laundered or dry cleaned as required, and then a few days later we deliver it all back to you and leave it in the same place. You don't even have to be at home to pay us, because all we do is bill your credit or debit card at the end of each month for whatever work you have had done during that month.
Now what could be easier than that? And it's one more chore off that never-ending "to do" list!