At Fabricare we are considered the best dry cleaner in Port Chester, New York, even though we are not physically in Port Chester. However, we ARE Port Chester specialty dry cleaners because we do home pickup and delivery in Port Chester.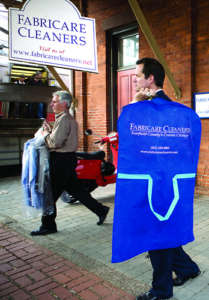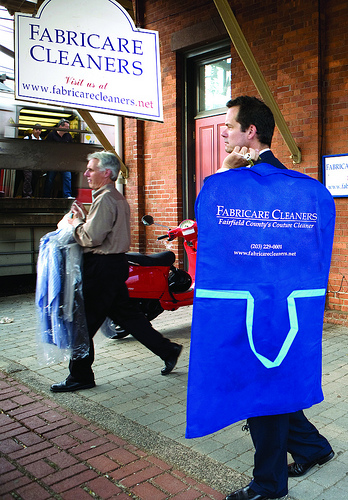 What that means to you is that you don't have to pack all your dry cleaning into a bag and cart it down to a local dry cleaner and then go back two or three days later to pick it all up again because we come to you! And as Port Chester specialty dry cleaners we do all the hard things that most dry cleaners don't do.
Sure, they can clean your suit and your cocktail dress, and clean and press your trousers, but what about all the other things which need doing? With Fabricare, the accent is on the word "specialty". What about that suede jacket? Can your local dry cleaners bring that back to life? Probably not. Does your fur coat need cleaning? After all, winter is coming on and you need to be warm and comfortable out and about, but can your local dry cleaner clean fur?
Maybe you have a precious Persian rug. Now these need VERY careful handling indeed, because the colours – while amazing – can easily bleed – and hey presto! – your beautiful Persian rug is no more. You simply cannot afford to take risks with things like that.
Purses And Handbags: We Clean These, Too
Then there are things like purses and handbags. Even designer handbags get dirty after a while, yet when you have paid a small fortune for your Gucci, Yves St Laurent, Lady Dior, or other famous handbag, whether it is leather, suede, or fabric, you need to have it cleaned by someone who knows what they are doing. This is not a case of switching on a machine and dumping it in there along with everything else. It needs individual handling.
Then there is restoration cleaning. One of the most common problems is cleaning furniture after a fire when it has been covered in smoke. We can bring a machine to your home in order to restore your furniture, clothing, and even interior furnishings such as drapes where possible.
It has been said that "you can judge a man by the shine on his shoes" and possibly never a truer word was spoken. At Fabricare we not only put an amazing shine on your shoes, we also carry out all types of shoe repair.
The simple truth is that when you need Port Chester specialty dry cleaners you need Fabricare – and we're not in Port Chester. However, it doesn't matter because we pick up and deliver.