Who on earth uses Mamaroneck wash and fold any more? Wash and fold means that you have to drive to a store and drop off your laundry. But there's more to it than that.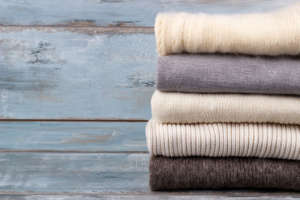 You have to get it all together first, figure out whether they're open (they're not 24 hours you know), get out, say hello, drop it off, get a ticket, get back into the car, and then drive home again. And that's just the laundry. Then there's the dry cleaning and not all places do both, so you may have to go to two places.
Then a couple of days later you have to do the same darn thing all over again order to pick it up. Who needs all that hassle? How about we do EVERYTHING for you except actually throwing it into the bag? Forget Mamaroneck wash and fold: we do it all.
At Fabricare we do both laundry and dry cleaning, and a whole lot more besides. We like to keep things simple and straightforward because we know you have a busy life to lead and Mamaroneck wash and fold is nothing more than a pain in the (Mamaro)neck! So we do pickup and delivery laundry and dry cleaning in Mamaroneck, and the best part is that you don't have to be at home when we call. In fact, we have customers at Fabricare whom we have never met.
Couldn't Be Easier: Using Home Pickup and Delivery Dry Cleaning over Wash and Fold
It could not be easier. We deliver you some of our laundry bags and you simply put your laundry and dry cleaning into them and leave them for us to collect. You just tell us where you are going to leave them, such as in the garage, in the porch, or wherever suits you, and our driver will collect them and bring them back to Stamford. Here they get laundered and dry cleaned as necessary, and then a couple of days later our driver delivers them back to you. What could possibly be easier? At a stroke, it gets rid of all that time-wasting running back and forth, or worse still, doing it at home yourself. All that ironing! Ugh!! You have better things to do with your life than ironing, so let us do it for you.
At Fabricare you will be pleased to know that we are eco-friendly. We are leading the dry cleaning industry by providing our customers with EcoBags which quite simply don't use plastic. The state-of-the-art technology that we use lets us clean your clothes with biodegradable solvents and ozone technology. We have also upgraded our plant to reclaim steam that wold be wasted and use it to reheat water, which in turn means that our boilers work less.
So forget wash and fold. That's old. Get on board with Mamaroneck pickup and delivery instead.