It's that time of year again in Greenwich – fall, when everybody gets very busy because there's Black Friday coming up, and Thanksgiving, and Christmas. So instead of rushing around in ever-decreasing circles like the oozalum bird of folk lore, start thinking of ways to save some time.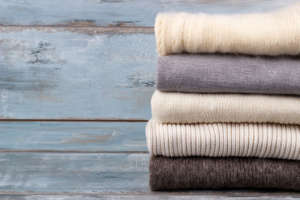 What's one of the worst jobs you have to do around the home? Answer: the laundry. It needs doing every week, so you are always having to do it, and then there's the even worse bit which is the ironing. How much time do you spend every year doing the laundry and the ironing? If you are a family of four you probably spend around four hours a week. That's over eight and half days.
But wait: it gets worse. That's eight and a half 24-hour days, but you are asleep for eight hours and you have to go to work which takes care of another eight, so you've only got eight hours left to do everything else, so around 12½% of your so-called free time is spent on the laundry!
Get Someone Else To Do It! That is, to do Your Laundry
Get someone else to do the laundry. You can use wash and fold Greenwich CT and save all those hours. However, we are now in the 21st century and there is an even better way than wash and fold Greenwich CT. It's called home pickup and delivery dry cleaning in Greenwich and it's what we do at Fabricare. How would it be if you never had to do the laundry and the ironing ever again?
It really is so easy. We let you have some of our famous laundry bags and all you do is throw your laundry into them once a week along with your dry cleaning and leave the bags somewhere. This could be in your porch, the garage, a garden shed, or wherever you wish. Our driver comes along and picks up the bags and brings them back to our facility here, then a few days later he returns them all to you brilliantly laundered and dry cleaned and leaves them in the same place.
No you don't have to be there to pay the driver, nor do you have to do anything silly like leaving money in an envelope. You can just go to work as you usually do, or whatever else you want to do. We simply bill your card at the end of each month for that month's work. This is wash and fold Greenwich CT for the 21st century: just think of all the time that will save you!