What is a specialty dry cleaner? Well, it is one that cleans the things that other dry cleaners can't do. At Fabricare, we are Fairfield CT specialty dry cleaners because we have skills that other dry cleaners do not.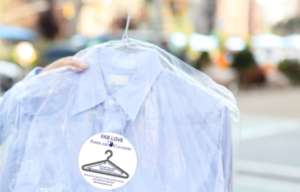 Sure, we can do all the basics such as suits, dresses, shirts, sweaters, and other run of the mill items. But we can also clean all sorts of things that other dry cleaners look at and can only offer you their apologies.
In a sense we are a bit like a specialty builder. Specialty builders have skills that other builders don't and are called in when a general builder faces a task that he cannot complete. These are usually high-end tasks such as creating ornate brickwork, for example. Yes, your general builder can build a wall, but if you want one built with a lot of ornate decoration on it, he doesn't have the skills needed to do that, so he calls on a specialty builder to help him complete the contract.
We Clean The Items Other Dry Cleaners Can't Clean
As Fairfield CT specialty dry cleaners, we clean the items that other dry cleaners can't clean. This is because we have years of experience and have taken the trouble to learn the necessary processes to undertake high-end dry cleaning of things such as wedding dresses, suede purses, leather shoes, drapes in all sorts of different materials, fur coats, leather jackets, and a whole range of things that would have the average dry cleaner scratching his head. We have also invested in the machinery and cleaning materials necessary to do this, although there are some things that can only be done by hand – and that is yet another skill, and one that takes a considerable time to learn.
Fur Coat Cleaning and Storage
Here is another thing: if you need your fur coat cleaned, we can not only clean it – no matter what the type of fur, although different furs do need different treatment – but we can also store it for you at the correct temperature until the colder season returns and you need it back again. You possibly didn't know that fur coats keep best when stored at the correct temperature, but they do.
So, as you may be beginning to realize, being the best Fairfield CT specialty dry cleaners takes a lot of experience and investment of both time and money in order for us to be able to clean anything that you have that needs cleaning – and clean it properly as well.
Whatever you need cleaning in Fairfield, Fabricare can do it. Why would you use an ordinary dry cleaner when you can enjoy the services of the best?