Wilton is not exactly the biggest town in CT, with a population of about 18,000. In fact, it's one of those towns where everyone knows everyone else, if not intimately, at least by sight.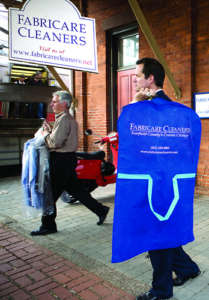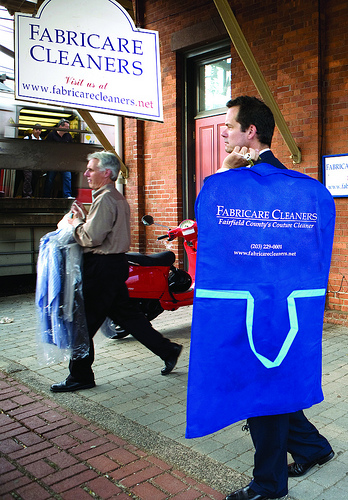 You see the same old faces every day, even when you pop over to Walmart in Main Avenue, Norwalk.
Nonetheless, although it is not a big town, here at Fabricare we put the accent on the "care" because we are the best specialty dry cleaners Wilton, not only because we clean the things that others don't but because we care enough to provide a home pickup and delivery service to Wilton residents too.
Yes, you can actually have a home pickup and delivery service even though Wilton is a small town. As specialty dry cleaners Wilton, we can clean all sorts of things that most dry cleaners cannot do. We are talking about things such as your suede handbag or purse, suede shoes, leather jackets, and even things that you will never wear again such as your wedding dress. Many brides just love to keep their wedding dress safe so that, just maybe, in 20 or 30 years' time, they will be able to see their own daughters walking down the aisle in it. We know it is a dream that many brides have, and we take special care, no matter how extravagant the design. We will clean it to perfection and return it to you so that you can store it in the special box that we supply.
Very Different From Regular Dry Cleaning
Cleaning a wedding dress is very different from regular dry cleaning, and when we get it to our premises we will have it inspected by our expert before any sort of process is begun. Your gown is inspected and photographed and checked for any stains (which can happen to the best of us on the dance floor or over dinner) or other issues, which may require repair. It is also assessed for the best method of cleaning and then sent to the cleaning department where the fabric, beads, or other embellishments will be checked in order to ensure safe cleaning. Once cleaned, it is then inspected by our Inspection Department and, if necessary, may be sent for a second cleaning. Finally, it goes to the finishing department where it is brought up to the same standard that it was when you first wore it on the morning of your wedding day.
Then it is delivered back to you for storage. That is just one reason why we are the best specialty cleaners Wilton CT.