Harrison, New York, Home Pickup and Delivery Dry Cleaning and Laundry Services
Fabricare is a proud to announce that Harrison, New York, is now on our routes for home pickup and delivery dry cleaning and laundry services. This means that if you are a business or resident in Harrison, you can "outsource" your dirty laundry and dry cleaning to us. Here's how it works.
We deliver nifty bags to your home or office and you can put your dirty laundry and dry cleaning into these bags. It doesn't matter where you live in Harrison, our route drivers bring these bags to you.
Then, as you accumulate dirty laundry or dry cleaning, you just stuff your clothes, linens, towels and any other items you want cleaned into the bags; of course you can neatly fold high quality items like men's shirts, women's dresses, leather, etc. – we can clean anything!
Our drivers pick up your dirty laundry and/or dry cleaning at your location in Harrison, New York. (If you are already a route customer, they drop off your clean laundry and clean dry cleaning to your home or business).
We bring the laundry back to one of our plants and clean it.
We deliver it to you.
The beauty of our home pickup and delivery laundry service for customers in the Harrison, CT, area is that you can "outsource" your dry cleaning and laundry to us. No more getting in your car. No more waiting in line. No more hassles at the dry cleaner or laundry; it's even better than so-called wash and fold in Harrison, CT, as you don't have to "bring" anything to us. "We come to you."
If you reside in Harrison, then contact our office and let us walk you through the set up. Just mention that you learned on the website about Harrison, CT, home pickup and delivery laundry services!
Other Services Offered
Fabricare offers a full suite of dry cleaning and laundry services, including our best-in-class home pickup and delivery dry cleaning and laundry. Most of these services are available to our route customers in Harrison; just call us to confirm if you are already a customer or wish to become one.
Other services offered include:
Whatever your dry cleaning or laundry needs are, our innovative route services can help. We're passionate about our commitment to quality and customer service, and our job is to make your laundry or dry cleaning hassle free.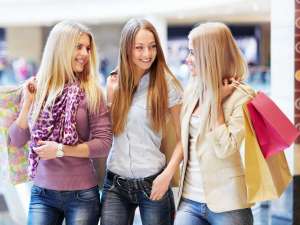 Harrison Factoid
Harrison is a town/village located 22 miles north of Manhattan. Although Harrison provides an easy commute to New York City, the way of life is easygoing and relaxed. The community is diversified with a population that includes a multitude of nationalities. In addition to magnificent homes, situated on sprawling acreage, Harrison has vibrant downtown neighborhoods with their own history and character. More than 27,000 residents enjoy living in an area convenient to shopping, restaurants, recreation, entertainment, public transportation and more. Within our town you will find schools with exceptional, nationally recognized, programs. Harrison also has a dynamic recreation department that offers year round in-door and out-door programs for children and adults. Swimming, tennis, baseball, softball and lacrosse can be enjoyed in the various parks and ball fields around town. The annual, "lt's Great to Live in Harrison/Columbus Day" celebration draws thousands of residents and visitors.
We're proud to be part of the Harrison, New York community, and aim to be the best dry cleaner and home pickup and delivery service dry cleaner in Harrison through our innovative services!