In-Home
Fabricare can clean almost anything in your home to keep it looking beautiful as well as healthy.
Our demand for this service has led to the creation of a separate business, HomeCare by Fabricare.
Drapes, curtains, window treatments, sofas, chairs, rugs, upholstery, and more. Fabricare differs from other in-home cleaners by bringing expert knowledge of fabrics and stain removal to your home.  We also clean bedspreads, blankets, comforters, sheets and pillow cases.
We offer home cleaning services in Fairfield County in Greenwich, Stamford, Darien, New Canaan, Weston, Westport, Fairfield, Easton, Redding, and Trumbull.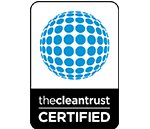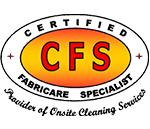 If it's in your home, we can clean it!