Scarsdale, New York, Home Pickup and Delivery Dry Cleaning and Laundry Services
Fabricare is a proud to announce that Scarsdale, New York, is now on our routes for home pickup and delivery dry cleaning and laundry services. This means that if you are a business or resident in Scarsdale, you can "outsource" your dirty laundry and dry cleaning to us. Here's how it works.
We deliver nifty bags to your home or office and you can put your dirty laundry and dry cleaning into these bags. It doesn't matter where you live in Scarsdale, our route drivers bring these bags to you.
Then, as you accumulate dirty laundry or dry cleaning, you just stuff your clothes, linens, towels and any other items you want cleaned into the bags; of course you can neatly fold high quality items like men's shirts, women's dresses, leather, etc. – we can clean anything!
Our drivers pick up your dirty laundry and/or dry cleaning at your location in Scarsdale, New York. (If you are already a route customer, they drop off your clean laundry and clean dry cleaning to your home or business).
We bring the laundry back to one of our plants and clean it.
We deliver it to you.
The beauty of our home pickup and delivery laundry service for customers in the Scarsdale, CT, area is that you can "outsource" your dry cleaning and laundry to us. No more getting in your car. No more waiting in line. No more hassles at the dry cleaner or laundry; it's even better than so-called wash and fold in Scarsdale, CT, as you don't have to "bring" anything to us. "We come to you."
If you reside in Scarsdale, then contact our office and let us walk you through the set up. Just mention that you learned on the website about Scarsdale, CT, home pickup and delivery laundry services!
Other Services Offered
Fabricare offers a full suite of dry cleaning and laundry services, including our best-in-class home pickup and delivery dry cleaning and laundry. Most of these services are available to our route customers in Scarsdale; just call us to confirm if you are already a customer or wish to become one.
Other services offered include:
Whatever your dry cleaning or laundry needs are, our innovative route services can help. We're passionate about our commitment to quality and customer service, and our job is to make your laundry or dry cleaning hassle free.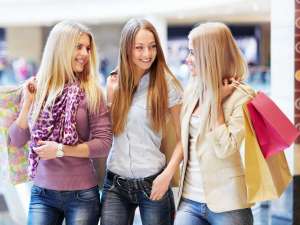 Scarsdale Factoid
By 1900, the population stood at 885, and Scarsdale, as we know it, began to appear. In 1904, the Heathcote Association, the first Neighborhood Association, and the Town Club, the predecessor of the Town and Village Civic Club, were formed. The Scarsdale Woman's Club was organized in 1918 and one year later began publishing The Scarsdale Inquirer. For the next forty years this prize winning paper was owned, managed and staffed by women. In 1921 the Scarsdale League of Women Voters was formed and began meeting as part of the Public Affairs committee of the Scarsdale Woman's Club. The Town's first store opened in 1912 at the corner of Popham and Garth Roads. Scarsdale High School and Greenacres Elementary School were built in 1917, Edgewood in 1918. In order to prevent Greenacres from being annexed by White Plains, Scarsdale was incorporated as a Village in 1915. (A village may only be annexed by a vote of its citizens; the boundaries of a Town may be changed by the State Legislature.) The population then was almost 3,000.
Source: http://www.scarsdalehistoricalsociety.org/brief-history-of-scarsdale
We're proud to be part of the Scarsdale, New York community, and aim to be the best dry cleaner and home pickup and delivery service dry cleaner in Scarsdale through our innovative services!