Mamaroneck, New York, Home Pickup and Delivery Dry Cleaning and Laundry Services
Fabricare is a proud to announce that Mamaroneck, New York, is now on our routes for home pickup and delivery dry cleaning and laundry services. This means that if you are a business or resident in Mamaroneck, you can "outsource" your dirty laundry and dry cleaning to us. Here's how it works.
We deliver nifty bags to your home or office and you can put your dirty laundry and dry cleaning into these bags. It doesn't matter where you live in Mamaroneck, our route drivers bring these bags to you.
Then, as you accumulate dirty laundry or dry cleaning, you just stuff your clothes, linens, towels and any other items you want cleaned into the bags; of course you can neatly fold high quality items like men's shirts, women's dresses, leather, etc. – we can clean anything!
Our drivers pick up your dirty laundry and/or dry cleaning at your location in Mamaroneck, New York. (If you are already a route customer, they drop off your clean laundry and clean dry cleaning to your home or business).
We bring the laundry back to one of our plants and clean it.
We deliver it to you.
The beauty of our home pickup and delivery laundry service for customers in the Mamaroneck, CT, area is that you can "outsource" your dry cleaning and laundry to us. No more getting in your car. No more waiting in line. No more hassles at the dry cleaner or laundry; it's even better than so-called wash and fold in Mamaroneck, CT, as you don't have to "bring" anything to us. "We come to you."
If you reside in Mamaroneck, then contact our office and let us walk you through the set up. Just mention that you learned on the website about Mamaroneck, CT, home pickup and delivery laundry services!
Other Services Offered
Fabricare offers a full suite of dry cleaning and laundry services, including our best-in-class home pickup and delivery dry cleaning and laundry. Most of these services are available to our route customers in Mamaroneck; just call us to confirm if you are already a customer or wish to become one.
Other services offered include:
Whatever your dry cleaning or laundry needs are, our innovative route services can help. We're passionate about our commitment to quality and customer service, and our job is to make your laundry or dry cleaning hassle free.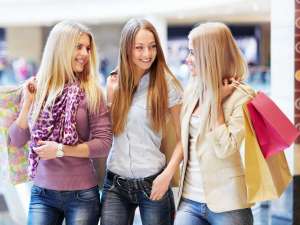 Mamaroneck Factoid
On May 17, 1788, the Town of Mamaroneck was officially created by an act of the New York State Legislature. 18th and 19th Century residents earned their livelihoods by farming, fishing, lumbering and milling. Manufacturing arrived with the 19th century and most was located (as it is today) in the Mamaroneck Village section. Larchmont Village and the Unincorporated Town were, and largely remain, residential.
On Christmas Day 1848 a New York and New Haven Railroad steam engine running along a single track made its first trip through Mamaroneck on its way to New York City. Despite the complaints of local farmers that the smoke was ruining their crops and the noise was frightening their livestock, forty years later there was a four-track line and a huge granite commuter station on Chatsworth Avenue. Situated on Long Island Sound, Mamaroneck became a popular summer residence for New York City's wealthy residents and a haven for those fleeing polio and influenza epidemics. The Village of Larchmont was incorporated in 1891 and the Village of Mamaroneck was incorporated as part of two towns, Rye and Mamaroneck in 1895.
We're proud to be part of the Mamaroneck, NY, community, and aim to be the best dry cleaner and home pickup and delivery service dry cleaner in Mamaroneck through our innovative services!