Port Chester, New York, Home Pickup and Delivery Dry Cleaning and Laundry Services
Fabricare is a proud to announce that Port Chester, New York, is now on our routes for home pickup and delivery dry cleaning and laundry services. This means that if you are a business or resident in Port Chester, you can "outsource" your dirty laundry and dry cleaning to us. Here's how it works.
We deliver nifty bags to your home or office and you can put your dirty laundry and dry cleaning into these bags. It doesn't matter where you live in Port Chester, our route drivers bring these bags to you.
Then, as you accumulate dirty laundry or dry cleaning, you just stuff your clothes, linens, towels and any other items you want cleaned into the bags; of course you can neatly fold high quality items like men's shirts, women's dresses, leather, etc. – we can clean anything!
Our drivers pick up your dirty laundry and/or dry cleaning at your location in Port Chester, New York. (If you are already a route customer, they drop off your clean laundry and clean dry cleaning to your home or business).
We bring the laundry back to one of our plants and clean it.
We deliver it to you.
The beauty of our home pickup and delivery laundry service for customers in the Port Chester, CT, area is that you can "outsource" your dry cleaning and laundry to us. No more getting in your car. No more waiting in line. No more hassles at the dry cleaner or laundry; it's even better than so-called wash and fold in Port Chester, CT, as you don't have to "bring" anything to us. "We come to you."
If you reside in Port Chester, then contact our office and let us walk you through the set up. Just mention that you learned on the website about Port Chester, CT, home pickup and delivery laundry services!
Other Services Offered
Fabricare offers a full suite of dry cleaning and laundry services, including our best-in-class home pickup and delivery dry cleaning and laundry. Most of these services are available to our route customers in Port Chester; just call us to confirm if you are already a customer or wish to become one.
Other services offered include:
Whatever your dry cleaning or laundry needs are, our innovative route services can help. We're passionate about our commitment to quality and customer service, and our job is to make your laundry or dry cleaning hassle free.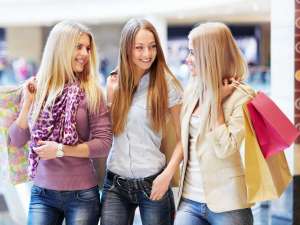 Port Chester Factoid
Port Chester is a small coastal town just on the New York side of the NY-CT border. It was founded by settlers from nearby Greenwich, Connecticut in 1660. At the top of this post, that's a sign advertising Fresh Meat from a grocery store on Main Street. Mmm, delicious! Here's "Enchanted Home" (side view), on Highland Street, the car is registered in Florida. Enchanted Home, Port Chester – the original settlers bought the land from the Mohegan Indians. A short while later, the Mohegans found themselves landless and eventually lost their tribal status. In 1994, after decades of petitioning, the Mohegans gained federal recognition and now have a reservation in east-central Connecticut. In 2003, the Mohegans became the first Native American tribe to purchase a professional sports team, the WNBA team Connecticut Sun. Today, Port Chester is famous for its restaurants.
Source: http://weirdandwonderfulamerica.com/a-walking-history-of-port-chester-new-york/.
We're proud to be part of the Port Chester, New York community, and aim to be the best dry cleaner and home pickup and delivery service dry cleaner in Port Chester through our innovative services!