Trumbull, Connecticut, Home Pickup and Delivery Dry Cleaning and Laundry Services
Fabricare is a proud to announce that Trumbull, Connecticut, is now on our routes for home pickup and delivery dry cleaning and laundry services. This means that if you are a business or resident in Trumbull, you can "outsource" your dirty laundry and dry cleaning to us. Here's how it works.
We deliver nifty bags to your home or office and you can put your dirty laundry and dry cleaning into these bags. It doesn't matter where you live in Trumbull, our route drivers bring these bags to you.
Then, as you accumulate dirty laundry or dry cleaning, you just stuff your clothes, linens, towels and any other items you want cleaned into the bags; of course you can neatly fold high quality items like men's shirts, women's dresses, leather, etc. – we can clean anything!
Our drivers pick up your dirty laundry and/or dry cleaning at your location in Trumbull, Connecticut. (If you are already a route customer, they drop off your clean laundry and clean dry cleaning to your home or business).
We bring the laundry back to one of our plants and clean it.
We deliver it to you.
The beauty of our home pickup and delivery laundry service for customers in the Trumbull, CT, area is that you can "outsource" your dry cleaning and laundry to us. No more getting in your car. No more waiting in line. No more hassles at the dry cleaner or laundry; it's even better than so-called wash and fold in Trumbull, CT, as you don't have to "bring" anything to us. "We come to you."
If you reside in Trumbull, then contact our office and let us walk you through the set up. Just mention that you learned on the website about Trumbull, CT, home pickup and delivery laundry services!
Other Services Offered
Fabricare offers a full suite of dry cleaning and laundry services, including our best-in-class home pickup and delivery dry cleaning and laundry. Most of these services are available to our route customers in Trumbull; just call us to confirm if you are already a customer or wish to become one.
Other services offered include:
Whatever your dry cleaning or laundry needs are, our innovative route services can help. We're passionate about our commitment to quality and customer service, and our job is to make your laundry or dry cleaning hassle free.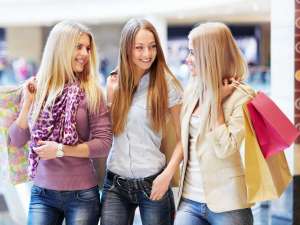 Trumbull Factoid
Jonathan Trumbull, Sr., was the first of the state's four "Governor Trumbulls."
"Brother Jonathan," as he was called by his close friend George Washington, to whom he was an advisor and aide throughout the revolutionary period, was the only colonial governor to continue in office throughout the American Revolution, first appointed by the British throne and later elected by the state's residents. In recognition of his contributions to his state and country, a marble statue of Trumbull is one of two that has represented Connecticut in the U.S. Capitol's Statuary Hall since 1872. A bronze replica was constructed on the grounds of Trumbull Town Hall and unveiled in a December 2002 ceremony.
Source: http://www.trumbull-ct.gov/content/10627/10712/11342.aspx
We're proud to be part of the Trumbull CT community, and aim to be the best dry cleaner and home pickup and delivery service dry cleaner in Trumbull through our innovative services!