Westport, Connecticut, Home Pickup and Delivery Dry Cleaning and Laundry Services
Fabricare is a proud to announce that Westport, Connecticut, is now on our routes for home pickup and delivery dry cleaning and laundry services. This means that if you are a business or resident in Westport, you can "outsource" your dirty laundry and dry cleaning to us. Here's how it works.
We deliver nifty bags to your home or office and you can put your dirty laundry and dry cleaning into these bags. It doesn't matter where you live in Westport, our route drivers bring these bags to you.
Then, as you accumulate dirty laundry or dry cleaning, you just stuff your clothes, linens, towels and any other items you want cleaned into the bags; of course you can neatly fold high quality items like men's shirts, women's dresses, leather, etc. – we can clean anything!
Our drivers pick up your dirty laundry and/or dry cleaning at your location in Westport, Connecticut. (If you are already a route customer, they drop off your clean laundry and clean dry cleaning to your home or business).
We bring the laundry back to one of our plants and clean it.
We deliver it to you.
The beauty of our home pickup and delivery laundry service for customers in the Westport, CT, area is that you can "outsource" your dry cleaning and laundry to us. No more getting in your car. No more waiting in line. No more hassles at the dry cleaner or laundry; it's even better than so-called wash and fold in Westport, CT, as you don't have to "bring" anything to us. "We come to you."
If you reside in Westport, then contact our office and let us walk you through the set up. Just mention that you learned on the website about Westport, CT, home pickup and delivery laundry services!
Other Services Offered
Fabricare offers a full suite of dry cleaning and laundry services, including our best-in-class home pickup and delivery dry cleaning and laundry. Most of these services are available to our route customers in Westport; just call us to confirm if you are already a customer or wish to become one.
Other services offered include:
Whatever your dry cleaning or laundry needs are, our innovative route services can help. We're passionate about our commitment to quality and customer service, and our job is to make your laundry or dry cleaning hassle free.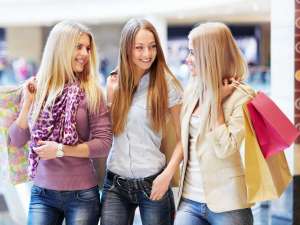 Westport Factoid
The Fairfield County town of Westport is located in the southern part of the state on the Long Island Sound. The first white settlers to the area were farming families, who called the area Green's Farm. In 1835 the town incorporated and the name changed to Westport. By the 19th century the town became a bustling shipping center and the leading onion growing center in the US. By the early 20th century, Westport had a lively arts community that attracted artists, musicians, and writers. The later 20th century saw Westport become an upscale residential community and suburb of New York City. It has been depicted in numerous books and movies.
We're proud to be part of the Westport CT community, and aim to be the best dry cleaner and home pickup and delivery service dry cleaner in Westport through our innovative services!