Greenwich, Connecticut – June 26, 2018. Fabricare, a leading dry cleaner offering home pickup and delivery laundry and dry cleaning services to cities such as Stamford and Greenwich in Connecticut, is proud to announce a new update to the shirt service information page. Heavily scheduled professionals in the commuter cities such as Greenwich and Stamford may have difficulty scheduling weekly dry cleaning responsibilities.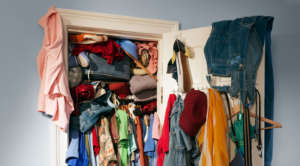 A new update to the shirt service page explains that they can have freshly cleaned and pressed work shirts delivered directly to their homes via Fabricare's best-in-class home pickup and delivery laundry and dry cleaning service.
"The demanding schedule of a professional in Stamford or Greenwich can leave little time for basic time-consuming chores like cleaning and ironing work shirts," explained Michael Astorino, CEO of Fabricare. "Our updated page for shirt service helps residents learn that they can 'outsource' their shirts, laundry, and dry cleaning to us."
Interested persons can review the newly revised shirt service page for Fabricare at https://fabricarecleaners.net/drycleaningshirts/. Those who live in Stamford can visit https://fabricarecleaners.net/stamford/ for more information, while those who live in Greenwich can visit https://fabricarecleaners.net/greenwich/. The reality is that a professional dry cleaner like Fabricare can provide easy access to outsourcing the weekly chore of clean, pressed shirts and blouses. Affluent professionals in Greenwich and Stamford can request pickup and delivery directly on the website.
BEST DRY CLEANER CONNECTICUT PROVIDES PLUG & PLAY SHIRT SERVICE
Here is background on this release. From CEO's to traveling executives, busy schedules can require the outsourcing of basic tasks. If a VIP has to work overtime to launch a new product, ordering food delivery can save time. If a CFO must navigate a busy day around New York City and keep working, a personal valet could be a smart option. Professional employees may require constant access to well-pressed attire for each business day. Personally washing and ironing business clothes may not be feasible for an overworked executive. A shirt service can be outsourced to a top dry cleaner with service to affluent Greenwich and Stamford, CT.
For these reasons, Fabricare has announced an update to its "shirt service" page. Basic chores can get in the way of a hectic executive schedule. Professionals can easily request the support of a dry cleaner in Greenwich, CT for shirt service. Outsourcing the task of washing and ironing work shirts can lessen the time crunch for a busy VIP. Crisp, freshly pressed and folded work shirts can be delivered directly to a Connecticut office or residence. In summary, a dry cleaner in Greenwich, CT may have provided answers to laundry tasks with a simple plug and play shirt service page.
ABOUT FABRICARE CLEANERS
Fabricare Cleaners, with physical dry cleaning locations in Fairfield, Noroton Heights, and Norwalk, and servicing key cities such as Stamford and Greenwich, is the leader in advanced laundry services in New England. The company is an industry leader offering two new services in the dry cleaning industry: home pickup and delivery dry cleaning and same day dry cleaning / wash and fold service. For today's busy customers in cities like Stamford, Greenwich, or New Canaan in Connecticut or Larchmont, White Plains, or Yonkers in New York, these services make life easier than ever. Customers also come to Fabricare as a specialty cleaner of hard-to-clean items such as purses, wedding dresses or shoes. Customers are encouraged to visit the company website or contact the company by phone, as well as to visit its convenient locations.
Web. https://fabricarecleaners.net/
Phone. 203-229-0001