Armonk NY wash and fold was a great idea a few years back, but it has really had its day. It's time to join the 21st century and climb on the dry cleaning pickup and delivery bandwagon. People today want convenience, and Armonk wash and fold is not convenient because it involves activity on your part.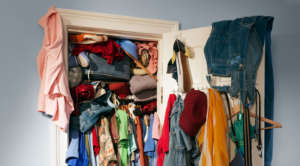 Armonk pickup and delivery of laundry and dry cleaning means that you have nothing to do other than throw your laundry and dry cleaning into a bag. We even supply the bag!
It really is that simple. We deliver you some of our special bags which, incidentally, are not plastic: we believe in doing everything that we can to help the environment, so we supply EcoBags which are environmentally friendly. You just throw your laundry and dry cleaning into the bags and leave them somewhere that we have agreed. This could be your garage, in the porch, in a shed, or whatever.
Our driver comes along and picks up your laundry and dry cleaning and brings it back to our works where it is duly processed. A couple of days later our driver returns and delivers all your laundry and beautifully pressed dry cleaning to your home and leaves it in the same spot. At the end of each month we simply bill your credit card for the work carried out during that month. What could be simpler? You don't have to be at home to pay the driver. In fact, we have got quite a number of customers whom we have never met face to face!
Forget Wash And Fold for Armonk, NY: Go with Home Pickup and Delivery!
So forget Armonk NY wash and fold. Forget piling all your dry cleaning into the car and taking to the dry cleaners, then having to go back a couple of days later to pick it up again. We do all that for you.
We also clean many things that your local dry cleaning store can't do. For instance, we clean leather and suede and that is a very different job from cleaning textiles. You can have us clean your purses, leather jackets, suede jackets and even suede shoes.
In addition, we clean fur coats. A fur coat is an expensive investment, so you want it looked after properly. We also clean other natural materials such as goose down coats. Furthermore, fur coats should ideally be stored in a temperature-controlled climate. We can collect your fur coat at the end of the season and store it for you until you are ready to have it delivered back to you.