At Fabricare, Darien CT is one of what you might describe as our "home bases" because we have a physical store in the town.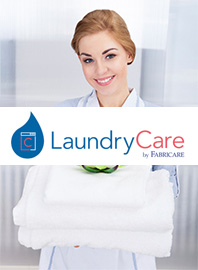 So you would think that, as Darien CT dry cleaners, we want you to bring all your dry cleaning to us.
Well, in one sense we do, and in another we don't. Yes, we are the best Darien CT dry cleaners, and yes, we DO want your business. Of course we do. But we want it so much that we provide you with a home pickup and delivery service for all your dry cleaning in Darien, so you don't have to come to us because we come to you instead!
Let's face it: do you really want to have to pack up all your dry cleaning in a bag, get the car out, deliver it to us, then drive back home again (which is no fun at all in the morning rush hour if you have to get to work), and then three days later when it is all perfectly cleaned and ready to collect have to go through all the same process again in order to pay for it and get it back home again? Nope. We thought not.
Our Home Pickup And Delivery Service
That is why we have our home pickup and delivery service for you. It is so simple to use, because you don't even have to be at home! Yes, you read that correctly: you don't need to be at home.
What you do is to set up the service with us by telling us where you will LEAVE your dry cleaning somewhere around your home. We supply you with some of our laundry and dry cleaning bags and you just throw everything into them and leave them wherever it is you have agreed with us. It could be the porch, the shed in the yard, the garage – whatever suits you.
Our driver then comes along and picks up the bag and brings it back to our works where it is all cleaned and pressed perfectly, and then when it's ready he delivers it back to you and leaves it in the same place. It ain't rocket science, is it?!
What about paying? That's so simple too. You don't need to be at home because at the end of the month we simply bill your credit card for whatever work you have had done in that month. It couldn't be easier. We have customers in Darien whom we have never met in person! That is why just one reason why we are the best Darien CT dry cleaners.